PASSIONATE ABOUT MATERIALS
Explorers, experts, artists and artisans in one, we traverse the world in search of the most beautiful materials nature has to offer. At the very heart of our work as artisans you find the materials – materials that we shape, that we sculpt. Rare, exceptional, and with a nobility that comes from nature, each material has a specific transparency, a shine, and nuances and reflections for us to scrutinize.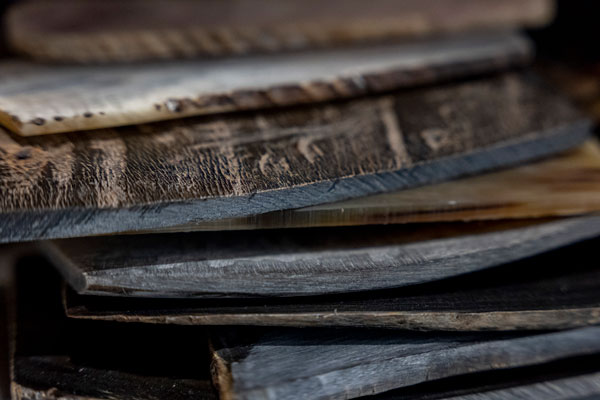 horn
The Ateliers Baudin are particularly recognized for their know-how in horn shaping. We only select so-called "geasy" horns which provide flexibility both for shaping and for the final ajusting. Lightweight and resistant, the great diversity of its natural shades can dress any type of face. The buffalo horn glasses offer pearly reflections ranging from blond to dark gray. We also offer you even rarer and more original materials: antelope horn, oryx, zebu or even mammoth horn. The horn is a hypoallergenic material which offers excellent comfort in use.
Tortoise shell
Tortoise shell is the most valuable and precious material in eyewear craftsmanship. Its use is strictly regulated by the Washington Convention. The tortoise shell craftsmen can be counted today on the fingers of one hand. Their once-widespread know-how is particularly remarkable and desirable nowadays.
The Ateliers Baudin are one of the most renowned workshops for bespoke tortoiseshell glasses. Real tortoiseshell, a living material with vibrant colors, offers a multitude of colors, from dark almost black to the lightest blond, including chestnut or cherry. No imitation offers such variety or brilliance as real tortoiseshell.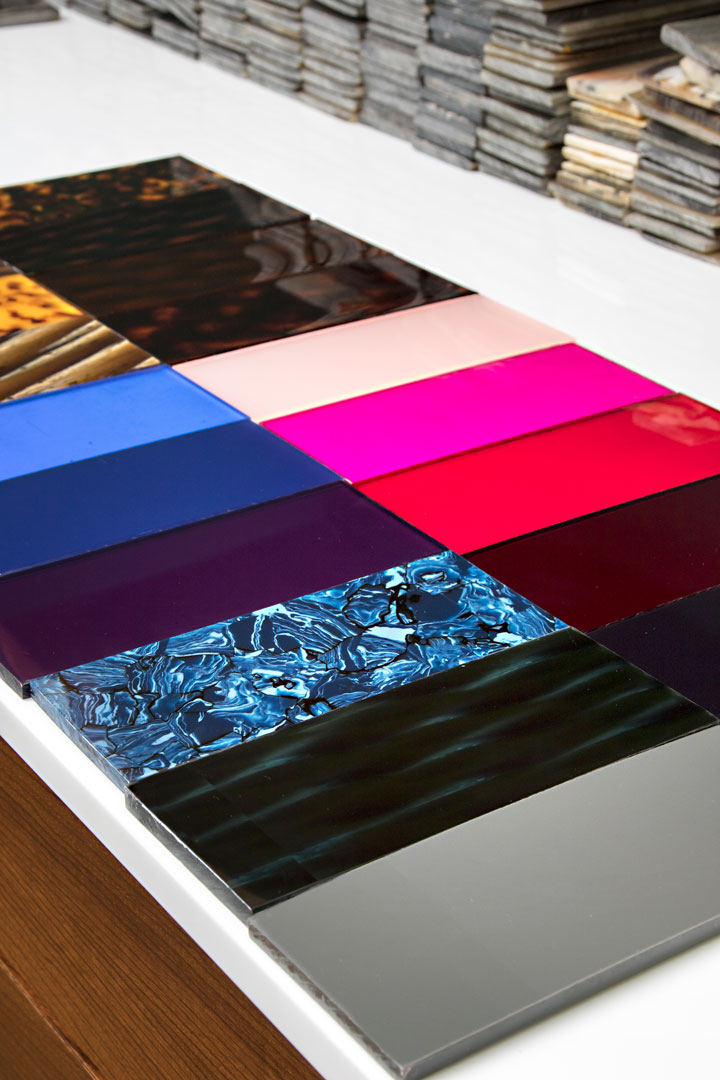 Cellulose acetate
Cellulose acetate is a modern material that uses cotton residues and allows, through the diversity of its colors, creations from the most classic to the most daring. Its transparency creates lightness and makes it possible to find the best shade to associate with each face.
"The choice of the material, its contact, the lights and brightness of the samples … a very exciting first step."